07 June 2018
There is a route to becoming a qualified architect while working full time in an architect's practice, for graduates and non-graduates alike. RIBA Studio, run in partnership with Oxford Brookes University, provides an alternative route to gaining Part 1 and Part 2 qualifications and is recruiting now for 2019.
Long established and formerly known as the RIBA Office-based Examination, RIBA Studio is a cost-effective study option for those unable or unwilling to commit to a traditional university course.
Anyone with a minimum of three years' practical experience and similar educational qualifications to those required for entry to a school of architecture can apply to the four-year RIBA Certificate (Part 1) course and progress to the three-year RIBA Diploma in Architecture (Part 2). Courses are assessed at the same level as Bachelor's and Master's degrees, and when combined with Part 3 lead to architect registration in the UK.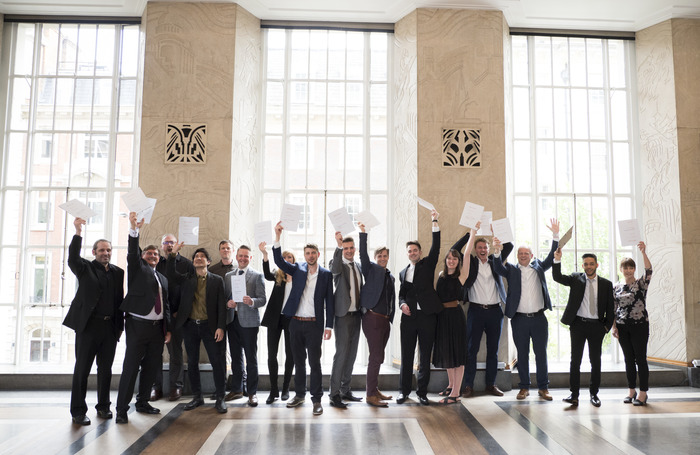 A recent change to entry requirements has also opened the door to Part 2 study for those in full-time employment in an architect's office with minimal experience. The previous requirement of three years post-Part 1 practical experience has been removed and applications will now be considered on a case by case basis.
'The courses merge self-study, distance learning and online education with the experience of full-time employment in an architectural practice, and provide students with the opportunity to choose their own personal tutor and office mentor,' explains new Programme Director Dr Maria Faraone.
Courses are currently open to students from anywhere within the European Economic Area (EEA), but Faraone is hoping to expand the programme globally in the future, building on the worldwide recognition of RIBA validation.
For many students, independent learning through RIBA Studio is the only viable way to return to study. Others have no desire to give up employment but have an ambition to move beyond the limits of their current role and take on the full range of responsibilities of the Chartered Architect.
Vanessa Byrne, currently in the final year of the Diploma course, achieved her Part 1 through the Office-based Examination route in 2009, but found her progress towards Part 2 put on hold during the economic crash, when her practice was unable to offer the minimum number of hours required with an office-based mentor.
Working full time again in 2013 for a practice that could provide mentorship, she was able to take advantage of another aspect of RIBA Studio, its flexible modes of study that allow for gaps to be taken without penalty.
'I had become an associate within the firm, I wasn't about to give up this promising career for full-time study,' she recalls.
'I have learnt a lot about the architectural design process, whilst continuing to develop my professional skills. One element of independent study that has really helped me is the flexibility of the learning contract. I could select which modules of the course I would undertake in any given year and, if required, defer elements until a later date within the course year. There are two set submission dates for every module in a course year.'
The course has proved attractive to technologists. Chartered Architect Chris Rogers was already a chartered architectural technologist and the technical manager of his office when he embarked on the RIBA Part 1 Certificate.
As a senior associate with a growing family to support at the time, he admits that he needed to be really self-motivated to make time to dedicate to his studies. He warns others that they should be under no illusion that independent learning is easier than a taught course at university.
'The best advice I would give to anyone starting a course with RIBA Studio is to find a good tutor who understands the nuances of academic architectural projects – not just a registered architect. I was very fortunate as I found a fantastic tutor who not only understood this, but also understood how to get the best from me,' says Rogers.
Shortly after completing his Part 3, Rogers was awarded a commendation in last year's RIBA President's Medals for his dissertation. Within three months of becoming a Chartered Architect he set up his own practice, Brink Architects.
It is not difficult to find students who believe that studying while in practice gives newly-qualified architects an advantage over full-time students.
Tristan Kelly, a Part 1 graduate now in his final year of Part 2, believes that work experience gives students the upper hand: 'The realities of practice can be very different to your academic work. Understanding how a studio operates, how to produce technical details, knowledge of building codes and of running projects all contribute to your professional experience. Presenting a portfolio of built work during an interview is another great advantage.'
Programme Director Maria Faraone is keen to remind everyone that Michael Spooner, lead architect of the 2017 Stirling Prize winner, the redesigned Hastings Pier, is a RIBA Studio graduate.
More information on RIBA Studio is available on the RIBA website and from Oxford Brookes. Fees for the next intake of students in March 2019 will be £2592.
Students will need the support of employers for mentoring and for time off for workshops, exams and assessment days, though courses require no more than five days per year attendance in Oxford.
Thanks to Vanessa Byrne, JNP Architects; Chris Rogers, Brink Architects; Tristan Kelly, S333 Architecture + Urbanism.
Text by Neal Morris. This is a Professional Feature edited by the RIBA Practice team. Send us your feedback and ideas
Posted on 7 June 2018.